Finding Your Missing Peace©
Recognizing and Embodying "The 12 Essential Ahas"
A Workshop Facilitated by Michael Scott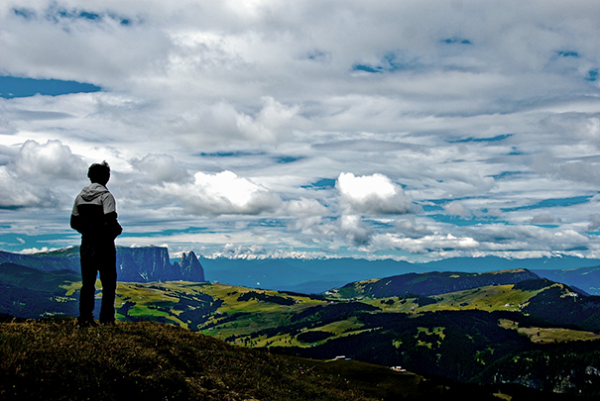 About the Workshop…
The Questions:
"Whose life is this anyway? Where did I find this one — off the rack at Macy's? Is that why it sometimes feels like it doesn't really "fit" me? Parts of me seem to have gone missing."
"Do I feel fully alive? And what would "fully alive" feel like anyway? What's in my way? Who's in my way? Is it me? Can I "alter" that?"
"Am I 'happy'? Will I 'succeed'? Do I know what these words actually mean to me?
The Purposes:
"I want to meet fully, keep growing in, and love this life –  mine – and not some "other one" that I have invented or fantasized."
"I want to let go of my stories. I want clarity. I want to find my 'Missing Peace.'" 
The Outcomes:
• I've sought, rediscovered, acknowledged, taken responsibility for and reclaimed ownership of – ALL of myself.
• I've reconnected with my deepest core values, and have committed to live in sync with them.
• I'm becoming whole again. It feels really good!
Who Is This Work For?
If you resonate with any of the questions, purposes or outcomes above, you will find value in this work as we explore the "12 Ahas" (listed below). There's no age limit, previous "introspection" requirement, or anything else. Just your curiosity and desire to explore and rediscover the parts of yourself which have gone missing, or which you may have abandoned.
The Background:
"This project began as my personal work with these very same life issues. BTW,  I'm not done with many of them. These"old friends" of mine keep popping up for a visit from time to time. So why bother you with that?
Because, in recognizing these "12 Ahas" for myself, it's pretty clear to me that although deeply personal, most of them are universal. There's growth available in here for all of us. I feel really good about sharing my journey through all this with you…and growing together. Hence, the workshop.
The way I see it, a successful outcome for work like this doesn't need to be about some momentous life-changing decision, like quitting your job or moving across the country.
It can be, but I believe an equally successful outcome might be as simple as acknowledging that we all have beliefs and behaviors that no longer serve us; recognizing them, understanding that they don't serve us, understanding why, and then committing to the ongoing work of shifting – or even stopping. Getting free is a pretty worthy outcome, don't you agree?"
"I want to unfold.
I don't want to stay folded anywhere.
Because where I am folded,
There I am a lie."
                                             Rainer Maria Rilke
What to Expect:
In work like this, it's obvious that the more open and candid we are willing and able to be with ourselves, the more fruitful experience we will have.
To encourage that, to enhance the richness and enjoyment (hence the benefit) of our journey inside, the workshop incorporates a very generous dose of media – both audio and visual – in the form of music, poetry, cartoons, teachings and quotes from wise authors, sages, and philosophers, spoken word, relevant video clips, and much more.
Why? Because I believe that these have the power to help us reach — and open — our hearts. I want these "Ahas" to come to us via our hearts, just as much as through our intellect…more actually!
This is because when you leave, you may well not remember everything you heard, or even said. That's completely normal and fine. But if we have succeeded, you will remember how our work together made you feel.
And that's where most commitments to change and growth which any of us make, usually come from: our hearts, just as much as our minds.
My wish, for your experience of our time together, is that you will find it interesting, useful, uplifting, inspiring and fun, and that you will leave knowing and understanding yourself better, as well as forgiving, respecting and loving yourself more.
YAY!!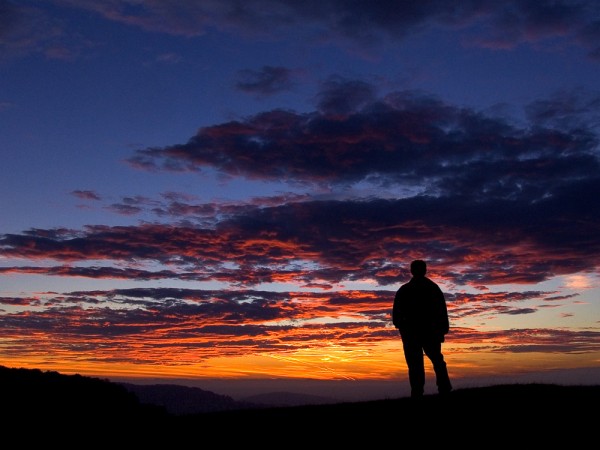 "The real voyage of discovery consists not in seeking new landscapes, but in having new eyes."
-Proust
COME, JOIN US!
"Michael helped me see a huge blind spot, the seeing of which has lead me to the greatest happiness of my life."
Michael Scott is a life coach, author and teacher in the San Francisco Bay Area. Michael is committed to applying the career, and life experience, gained in 35 years of successful business ownership, in a 46 year long loving marriage and stable family life, from his coaching training and experience, as well as the spiritual teachings from his Zen Buddhist practice, all in the service of his clients and mentees — as their constant and loving guide, towards joyous, fulfilling lives which are authentically their own. He lives with his wife Laura in Sausalito, CA.
For additional information about Michael Scott, his coaching practice, and to read his blogs, please visit www.becomewhoyouare.us
THE 12 ESSENTIAL "AHAS"
1) Learning to let go – deciding what to let go of, when and how to do that, may be the most vital of my lifelong tasks.
2) Almost everything I fear, or worry about, will never actually happen.
3) I will not allow my present thoughts of, "I'm not ready", or "I'm not good enough," to become a future "I wish I had".
4) My regrets have the power to paralyze, or grow me: It's my choice.
5) It's never too late to leave a legacy I'm proud of. It matters that I have lived.
6) Who I REALLY am, is way more than my upbringing, societal pressures, my work, how I am seen by others – or even my own body.
7) I will never again speak to myself in a way that is more judgmental, or less loving, than I speak to anyone else.
8) Failure sometimes happens to me, but never is me.
9) I don't need the approval of others in order to approve of myself.
10) To become whole again, I acknowledge, accept ownership of, and take responsibility for all of my thoughts, beliefs, and actions.
11) My happiness is my responsibility, no one else's.
12) I can be happy right now, or never. My "success" is based on my own vision for my life.
Copyright © 2014 Become Who You Are