Is there a place in your life in which you feel "stuck"…not "realized?"
What do you think is a more beneficial use of your precious time and energy: the endless, fruitless struggle to transform yourself into who you wish you were? Or instead, the beautiful work of discovering who you really are, and then embodying and becoming that person?
I believe that our core essence, our birthright – who we really are underneath a lifetime of bottled up, unresolved fears and accumulated inhibitions – is…happy.
The journey to "Become Who You Are," passes through your own, honest scrutiny as to whether your current actions are aligned with your intentions and your deepest values.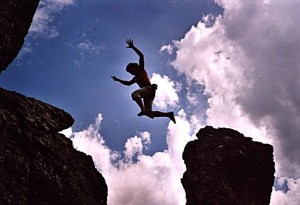 This leap of faith – in yourself – asks you for the courage to acknowledge, take ownership and responsibility of, and to care for, all parts of yourself – even those you may have abandoned along the way.
Embarking on this heroic journey, doing the exercises and practices, — guided and accompanied by your coach,– is the path to getting unstuck, to moving forward, to freedom and happiness.
The clarity you will gain from our work together will identify to you not only what or who (yourself perhaps?) is holding you back, but will also reveal for you the changes you will then initiate, using your power to realize your right to a joyful, fulfilling and meaningful life.
I would be honored to help you do that.
Please be kind to yourself,
Metta,
Michael